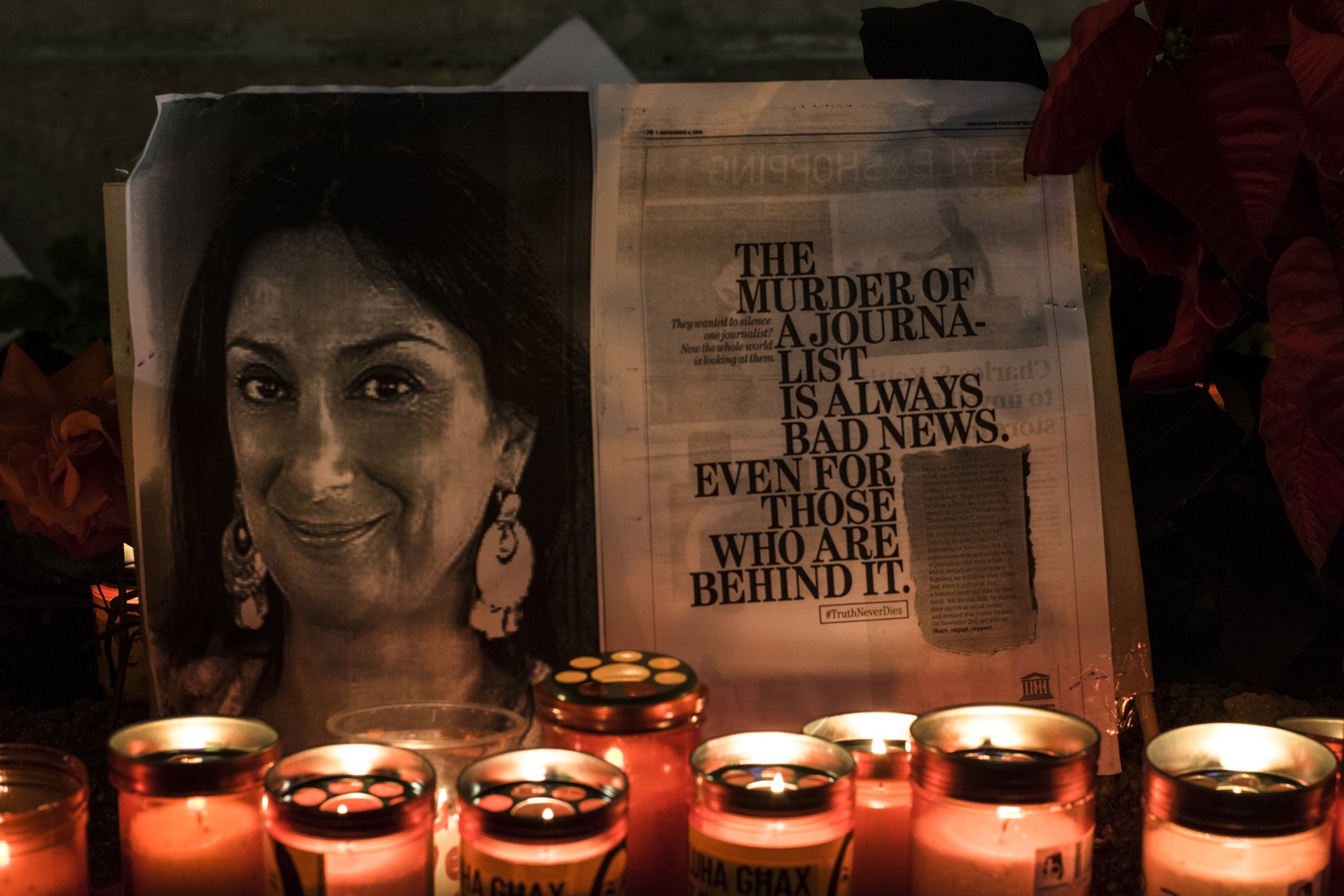 Public inquiry
Within days of Daphne's death, four United Nations experts issued a statement, urging "a prompt, thorough and independent public inquiry and investigation".
No public inquiry was started during the first two years following the assassination and grave concerns were raised by numerous international bodies, including the Council of Europe and the European Parliament, regarding the progress and remit of the investigations underway, and the rule of law in Malta.
Our fight for an independent public inquiry was tracked on publicinquiry.mt. The succesful campaign finally led to the start of a public inquiry in December 2019.
Legal support for our work in the public inquiry is graciously provided by Tony Murphy at Bhatt Murphy Solicitors.
Our solicitor's work on the public inquiry, and that of the barristers he has instructed, is financially supported by a grant from Free Press Unlimited, which is in turn supported by the Ministry of Foreign Affairs of the Netherlands. The grant is independently administered by ECPMF, whose legal expert monitors the work that it funds and reports to FPU.
Our solicitor has instructed Caoilfhionn Gallagher QC, Jonathan Price and Jennifer Robinson at Doughty Street Chambers, and Dr Therese Commodini Cachia MP, to provide legal advice. We are grateful for all of their work.