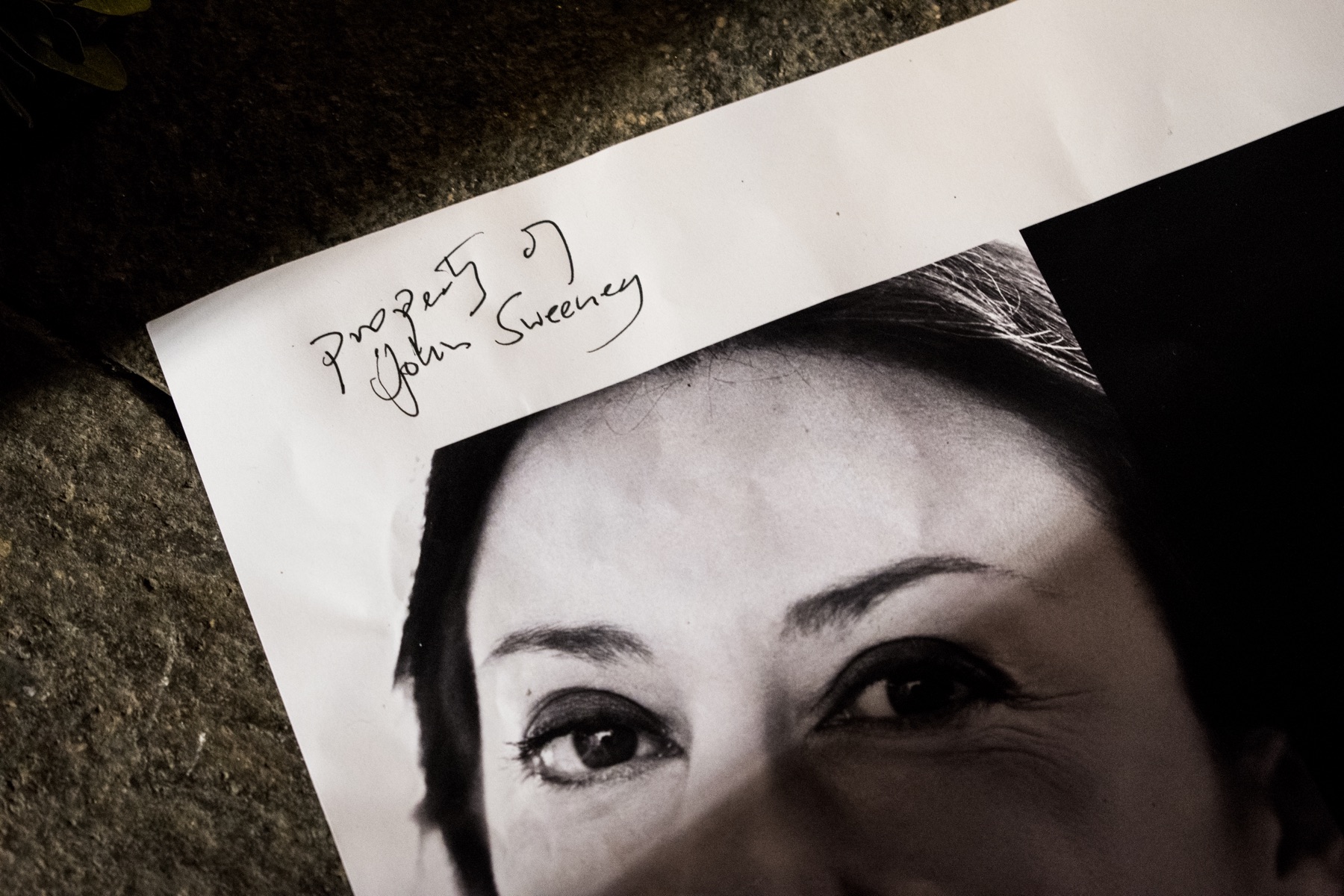 Independent journalism initiatives
Daphne was Malta's first journalist to sign her opinion column, Malta's most well-known journalist and, for a long time, the country's only real investigative journalist. She was completely independent and did her work in a place that is not only violent and corrupt, but also highly misogynistic.
We aim to make effective, independent journalism like the kind that Daphne was assassinated for not just more commonplace, but also less dangerous. Our primary focus is Malta, but we're aiming further.
Malta Investigative Journalism Centre
Following the publication of the
Passport Papers
, the Daphne Caruana Galizia Foundation launched the Malta Investigative Journalism Centre (MIJC). The MIJC, coordinated by the Foundation and initially funded by the
Digital Defenders Partnership
and a
donation from the artist Joseph Farrugia
and his family, will facilitate collaborative journalism investigations in Malta and will support new journalists in doing public interest work by providing the tools and training. We are currently working to expand the MIJC to offer legal support to journalists prior to publication.
The Daphne Project
Shortly after Daphne's assassination, 45 journalists from 18 major news organisations around the world partnered with Forbidden Stories to create the Daphne Project.
The Daphne Caruana Galizia Foundation encourages and promotes the work of the project, but it is completely independent, both financially and editorially, and the two organisations are not contractually bound in any way.
Forbidden Stories is a project of Freedom Voices Network, a non-profit organisation. The project is dedicated to continuing the work of journalists who have been threatened, locked up or murdered. Its message is that "even if you succeed in stopping a single messenger, you will not stop the message".
The Daphne Project was created with the aim of continuing Daphne's investigations to eventually find justice for her and for her stories. The team says that "they killed the journalist, not the stories". It was the organisation's first and biggest cross-border investigation.
Forbidden Stories keeps track of every story published so far by the Daphne Project. You can find all the articles published by The Guardian on its Daphne project series page and all the reports from the Organized Crime and Corruption Reporting Project (OCCRP) on its Daphne project portal.
A new series of stories was published by the project on the first anniversary of Daphne's assassination.
The journalists and organisations that participated in the project won the 2019 European Press Prize Special Award for their work. On winning, participating journalist Jules Giraudat said, "It's hard to have impact as a journalist. But when we can push politicians and raise awareness, we start achieving our goal."
IJ4EU award
In April 2021, the Daphne Project was awarded the inaugural
IJ4EU Impact Award
. Shaun Walker, central and eastern Europe correspondent for
The Guardian
newspaper and jury chair, said that the Daphne Project "was a deserving winner, coordinating many journalists to continue Daphne Caruana Galizia's work and having a clear and important impact."