National stakeholder exchange on beneficial ownership transparency
17 June 2022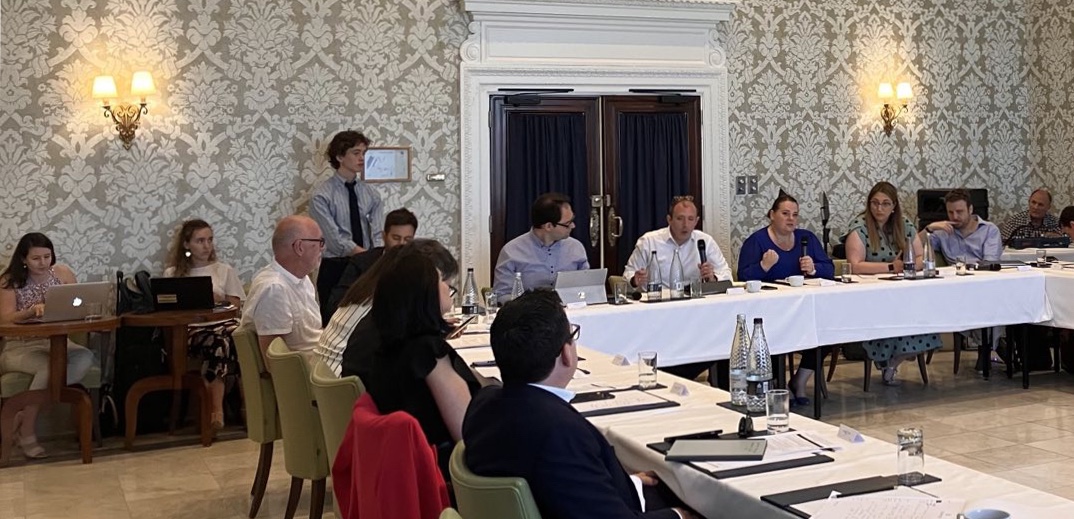 A National Stakeholder Exchange on Beneficial Ownership Transparency was held in Malta on the 15th June 2022, hosted by the Daphne Caruana Galizia Foundation in partnership with Transparency International.
The purpose of the event was to bring together relevant stakeholders from regulatory authorities, financial services, the media, and civil society to exchange knowledge of the risks related to the current beneficial ownership transparency framework, and to create synergies between different actors and their efforts in fighting money laundering and other financial crime.
Stakeholders examined the current state of Malta's legal and practical company beneficial ownership transparency framework, specifically with regards to access to beneficial ownership data for the media and to the risks related to specific sectors including the gaming and shipping industries. Those present actively discussed their personal experience with the Beneficial Ownership Registry and recommended actions they believe could help improve it.
Exchanges were organised as a free-flowing conversation between panellists followed by comments from stakeholders in attendance, to allow for an unrestricted and plain-spoken debate. Some pointed to the technical and practical challenges of implementing a legally appropriate open and accessible beneficial ownership registry, invoking data protection rules and the financial costs of running such a database. Conversely, an attendee emphasised that "We cannot continue to be complicit in the secrecy that financial criminals expect", while others called on authorities to go further in defending the public interest rather than keeping to the minimum legal requirements of the current regulatory framework.
The event was organised as part of the Civil Society Advancing Beneficial Ownership Transparency (CSABOT), a project that implements the Preparatory Action – Capacity Building Programmatic Development and Communication in the Context of the Fight against Money Laundering and Financial Crimes. This project is performed by Transparency International Secretariat, together with Government Transparency Institute, Tax Justice Network and Transcrime - Università Cattolica del Sacro Cuore, under a contract with the European Union represented by the European Commission. The opinions expressed are those of the contractors only and do not present an official view of the European Commission. A report on discussions and action points resulting from the event will be presented to the Transparency International Secretariat, and in turn, to the European Commission.