Banner court case ruling on breach of right to freedom of expression
17 July 2019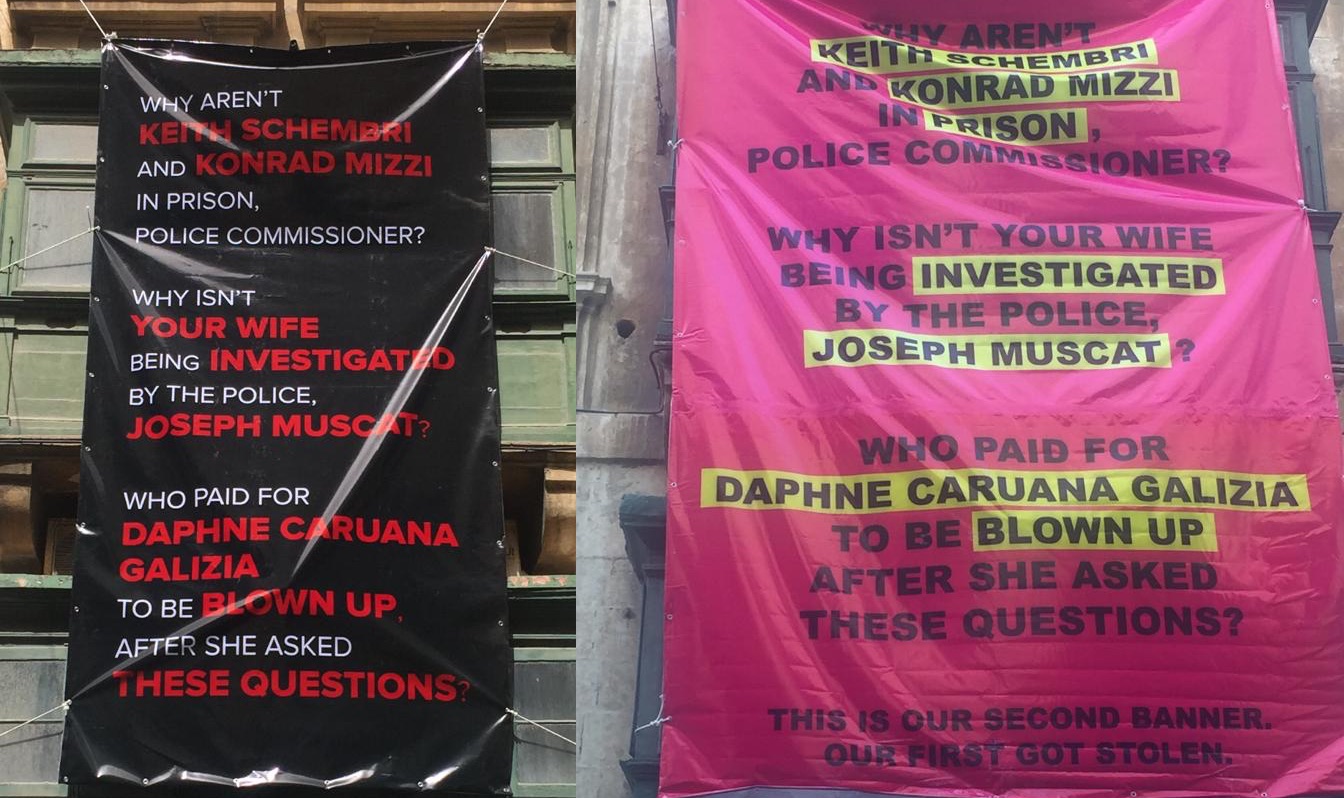 Press release
Malta's constitutional court today ruled that the Planning Authority's removal of two banners, calling for justice for Daphne and her work, was in breach of our fundamental right to freedom of expression.
Our banners were a cry against the climate of impunity in Malta that ultimately enabled Daphne's assassination. They asked:
Why aren't Keith Schembri and Konrad Mizzi in prison, Police Commissioner?

Why isn't your wife being investigated by the police, Joseph Muscat?

Who paid for Daphne Caruana Galizia to be blown up after she asked these questions?
We hope that today's important judgement inspires people to demand that the government respects the law and the inalienable rights of its citizens. We hope, too, that the government will use its power to ensure - and not inhibit - justice for Daphne.
Court documents available for download
The court judgement is available in Maltese: Peter Caruana Galizia et al vs the Planning Authority.
We've made a translated version available for download. This version corrects an error with the year (highlighted in yellow) on page 16 of the original document.
Update (18 October 2019): This case is now documented by Columbia University Global Freedom of Expression: Caruana Galizia vs. Planning Authority.
Articles related to this case