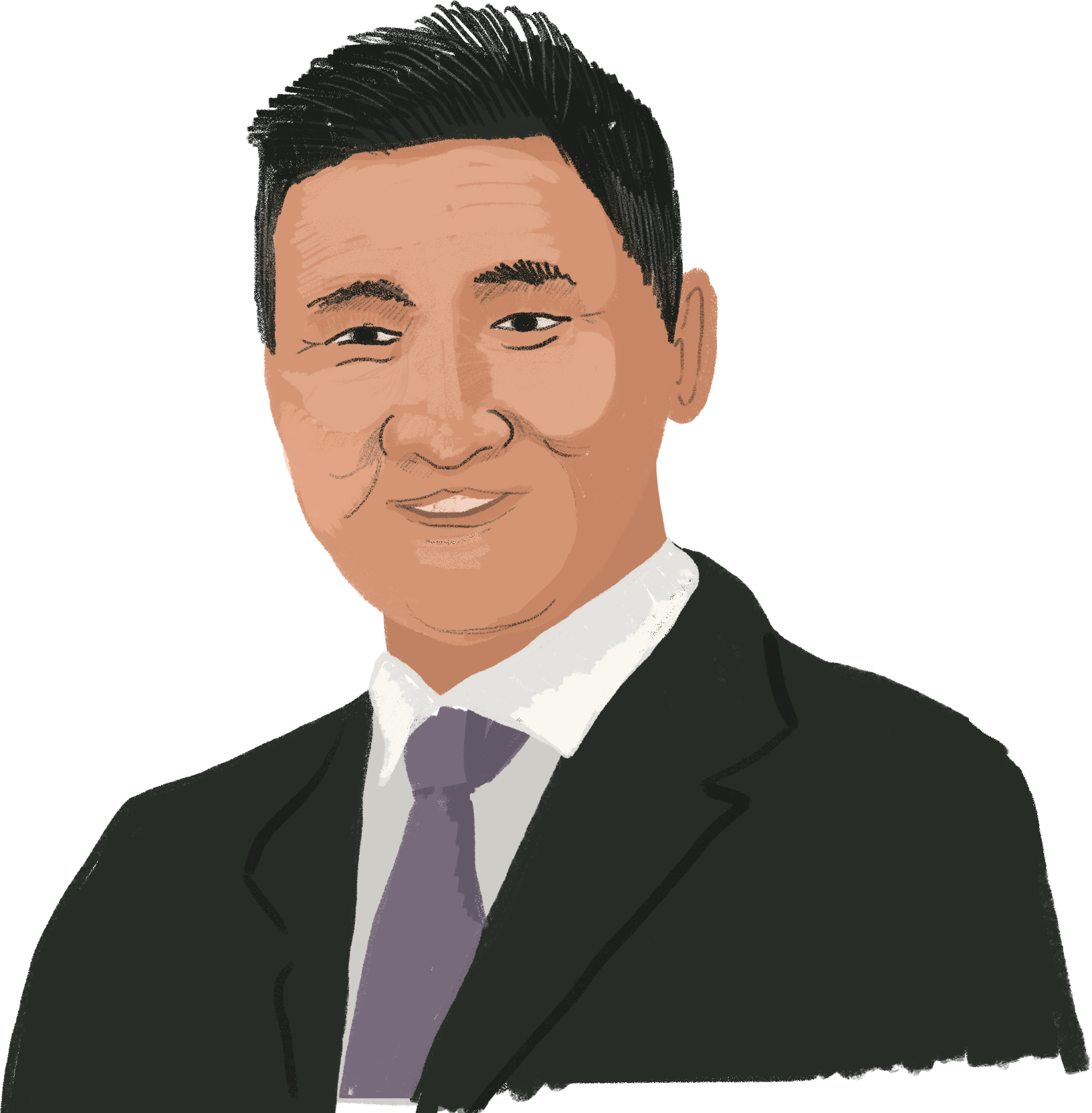 Mao Haibin
Mao Haibin represents companies that have signed agreements with Henley & Partners to sell the passports of many different countries, including Malta, Cyprus and the UK.
Profile
Mao Haibin, the introducer
Mao Haibin's relationship with Henley & Partners extends across the world. He is linked to companies that have signed agreements covering Henley & Partners passport sales programmes in Malta, Cyprus, Grenada, Dominica, Antigua and Barbuda, St Kitts and Nevis, and the UK, and formed a consortium with Henley & Partners to bid for Montenegro's citizenship programme.
The Samoa-registered company, Overseas Chinese Immigration Consulting Co Ltd, signed an agreement in early 2017 to refer potential passport buyers to Henley & Partners, receiving €18,000 for each application to the Malta passport sales programme and up to an additional €2000 for each applicant's dependant.
From Samoa to Shanghai
Henley & Partners filed their agreement with the Samoa company in a folder labelled Shanghai Overseas Chinese Exit-Entry Services Co Ltd, the company run by Mao Haibin which also held Malta government's official concession to sell Maltese residency visas in China, Hong Kong, and Macao, from 2016 until the agreement expired. Records seen by the consortium show that Henley & Partners addressed correspondence and receipts for passport sales programmes other than Malta's to the Shanghai company.
According to meeting minutes, in 2012 Henley & Partners decided to enter into a referral agreement with Overseas Chinese BVI Limited, a company Mao Haibin owns, for the "UK Investor Immigrant Programme", indicating a relationship with Mao Haibin that predates the creation of Malta's visa sales programme and its promotion in China. At least two documents relating to the UK programme were addressed to Shanghai Overseas Chinese Exit-Entry Services Co Ltd.
The introducer's business partners
Mao is a partner in Shanghai Visabao Network Technology Co Ltd and at least one other company, which both help Chinese citizens procure visas. His business partner in these two companies, Cheng Chen, has been implicated in high-level corruption in energy sector deals in Malta and Montenegro along with the former Maltese energy minister, Konrad Mizzi. Konrad Mizzi's wife, Sai Mizzi Liang, was present at the official ceremony when Shanghai Overseas Chinese Exit-Entry Services Co Ltd signed an agreement to sell Malta residency visas in China, Hong Kong, and Macao. In Malta, Mao co-owns Asiatica Corporate Services Ltd which was set up to provide corporate services to visa applicants.
One of Mao's business partners in Asiatica is Konrad Mizzi's lawyer, Aron Mifsud Bonnici, who was a Politically Exposed Person at the time the company was incorporated and who played a negotiating role in the Montenegro energy sector deal. Contacted for comment, Mifsud Bonnici said he was introduced to Mao Haibin by a representative of Shanghai Overseas Chinese Exit-Entry Services Co Ltd and that "Asiatica would have potentially offered professional services but this activity did not materialise. Asiatica, currently in liquidation, is the only company in which I have held shares with Mr Mao." He also said that he did not know of any partnership between Cheng Chen and Mao Haibin "until recent media reports" (our link).
What they said
The Malta Residency Visa Agency has not renewed the concession agreement with Shanghai Overseas Chinese Exit-Entry Services Co Ltd. At the time of publication, we had not yet received a response from the governments of the UK, Cyprus and Montenegro. Cheng Chen, Mao Haibin, Konrad Mizzi, and Sai Mizzi Liang did not respond to requests for comment. Henley & Partners stated it is committed to complying with all applicable laws and regulations.