Newspaper subscriptions and six-hour visits to Malta
21 April 2021
In November 2013, legislation was passed in Malta's Parliament allowing wealthy individuals the possibility to purchase a Maltese passport. The legislation required individuals to pay €650,000 into a development fund with any subsequent spouses or dependents under the age of 18 paying an additional €25,000 each. The legislation did not place any conditions on prior investments in or residential links to Malta.
Questions were being raised as to whether potential citizens were interested in becoming Maltese citizens, or EU citizens. In order to avoid allegations of selling EU passports, the Government of Malta introduced an 'effective residence status' whereby potential applicants would need to prove they had resided in Malta for at least 12 months prior to submitting an application to acquire Maltese citizenship.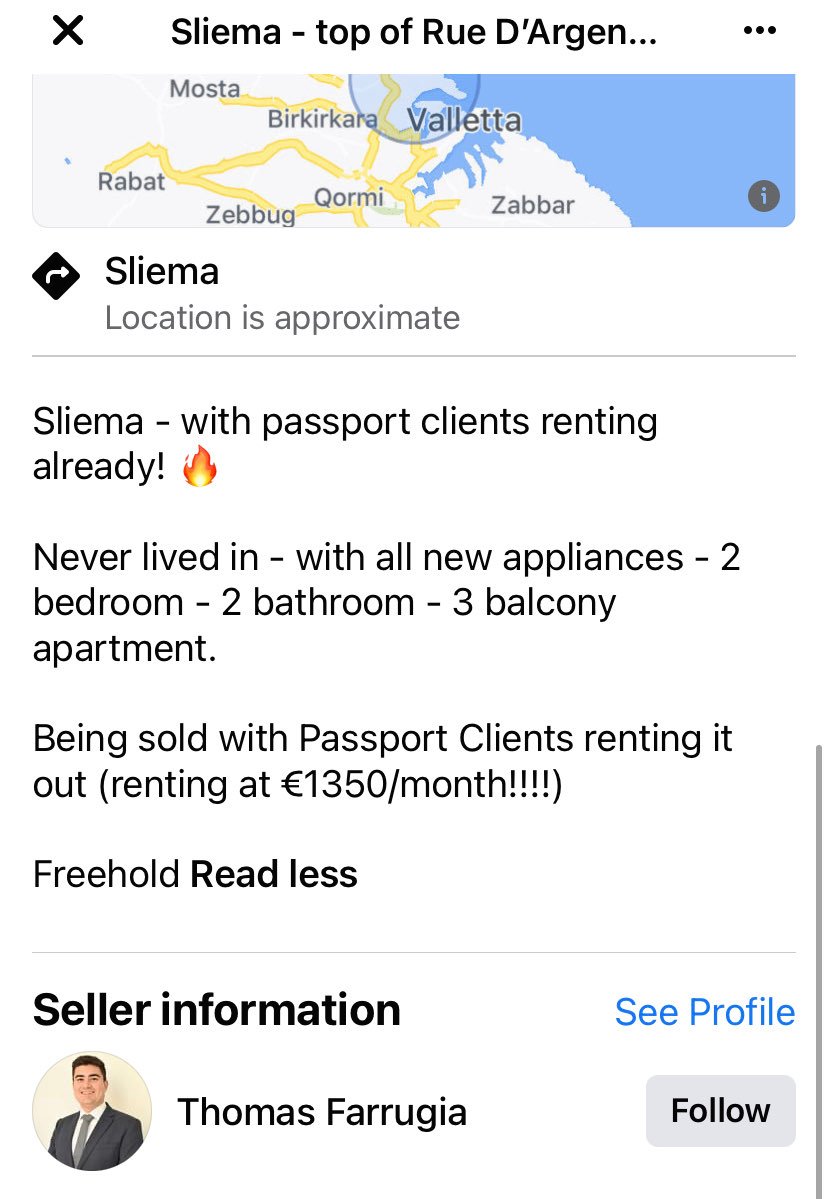 Despite this, the Maltese government publicly wavered on whether residency is a physical status. Privately, passport agents were advising their clients that spending a few days in Malta would be enough. Jonathan Cardona, formerly the CEO of Identity Malta and now CEO of Komunita Malta, the state authorities that handle the Malta Individual Investor Program, stated that spending 'a number of days' in Malta satisfies the residency requirement. When analysing the Passport Papers data, the Daphne Caruana Galizia Foundation began to research how many days applicants really were spending in the country. Findings from our data have shown that the average number of days an applicant spent in Malta while applying for a passport was 16. The median number was 14 days.
Circumventing the residency requirement
To circumvent the concerns of minimal physical residency, a new requirement to establish 'genuine links' was introduced. This required applicants to prove within the application process that they had created meaningful ties to Malta. While spending time physically residing in Malta was seen as the most desirable way to prove a 'genuine link', other minor engagements in Maltese society were also accepted, including: joining a local club society, subscribing to a Maltese newspaper, opening a bank account in Malta, subscribing to a phone provider, joining a gym, plane tickets or renting a hire car.
Documents seen by the Daphne Caruana Galizia Foundation, revealed the existence of a point-scoring system, awarding applicants points for each 'genuine link' they have created during their application process. To achieve a passing score, the cumulative number had to reach 220, but the target score was 250. For each day spent in Malta, an applicant accrued 15 points, renting a flat resulted in 60 points, opening a bank account and subscribing to a local society in Malta respectively accrued 10 points each. The points matrix system also allowed applicants who had not spent many days in Malta, to 'score' points through other activities such as large charitable donations.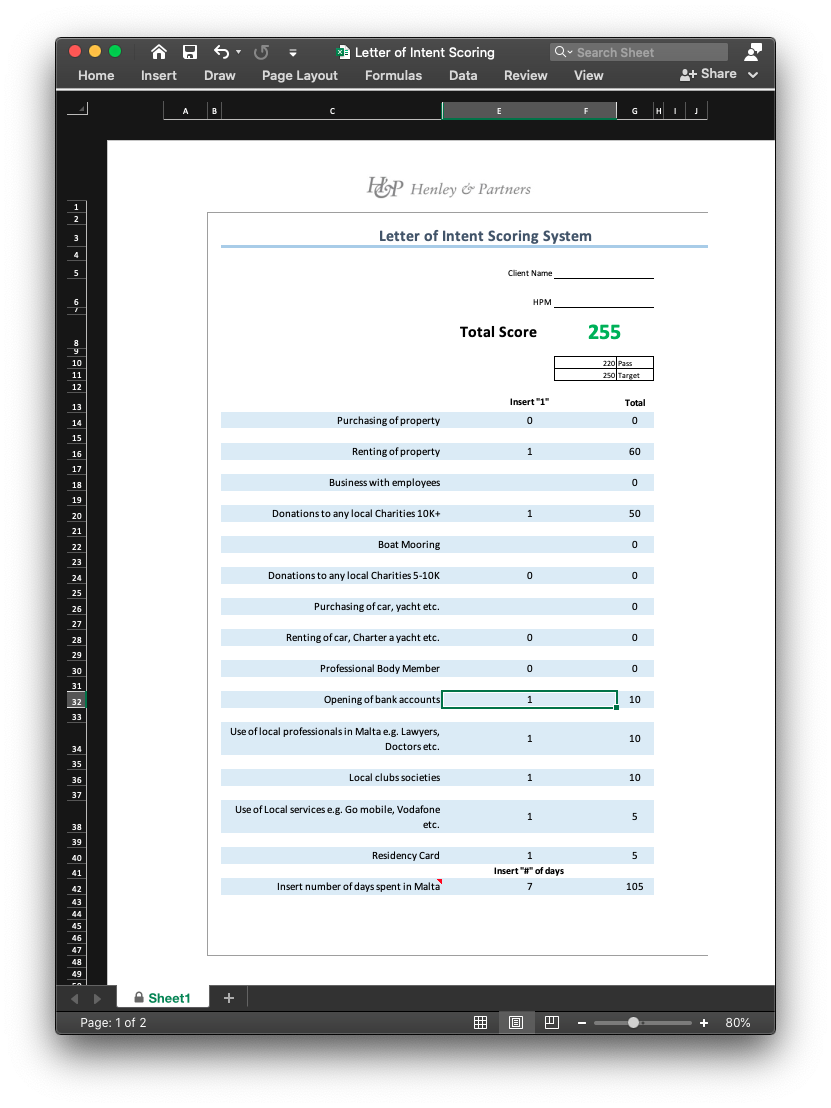 When contacted for a comment, Henley & Partners denied recognising the scoring document and claimed that it was not used with clients or the Maltese authorities. Conversely, Jonathan Cardona, CEO of Komunita Malta, confirmed the existence of the 'scoring points system' and stated that it was "a management tool developed by the Agency in discussion with the concessionaire for the IIP". This allegedly ensured a coherent and fair practice, which allowed for an egalitarian application and an audit trail.
A case for charitable donations
The most common way to establish 'genuine links' to Malta was to donate to a local charity. Each donation resulted in 50 points and the donations varied between €5000 to €10,000. The more an applicant donates, the more points they accrue.
One of the main recipients of these donations is the Malta Community Chest Fund. Documents seen by the Daphne Caruana Galizia Foundation show that most donations went to this charity. A senior Henley & Partners official encouraged colleagues to direct clients to donate to this charity because it is considered as "genuine links a client makes to Malta and will help in the smooth progression of the final process through."
When contacted for a comment, the Malta Community Chest Fund Foundation confirmed its contacts with Henley & Partners. The charity said it was neither aware nor informed of the point-scoring system.
The EU questions 'genuine links' in Malta and Cyprus
While nominal citizenship can be bought, genuine links to a country, its culture and traditions cannot. In 2020, the European Commission initiated infringement proceedings against Malta and Cyprus for this very reason: "the granting of EU citizenship for pre-determined payments or investments without any genuine link with the Member States concerned, undermines the essence of EU citizenship." As of April 2021, no further action has been taken.